We will be having our Veteran's Day Program Thursday, November 8th, at 9:00am. We would love nothing more than to have a gym full of Veterans to honor on this day. All parents, community members, and Veteran's are invited to attend!

Spring of 2018 was a terrific school year wrap-up for all of us at Whitefield, now we're looking forward to the next year, and very excited for what's in store here at the school in Fall of 2018!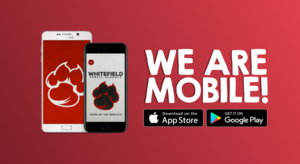 In addition to our new Website, we're also rolling out a new app!Highlights of the app include real-time updates throughout the school day, articles on big achievements and announcements at the school, and easy access to the cafeteria menu, school calendar, and more!Did I mention turn-by-turn directions, for the off-campus events and games?Check it out in the Google Pl...