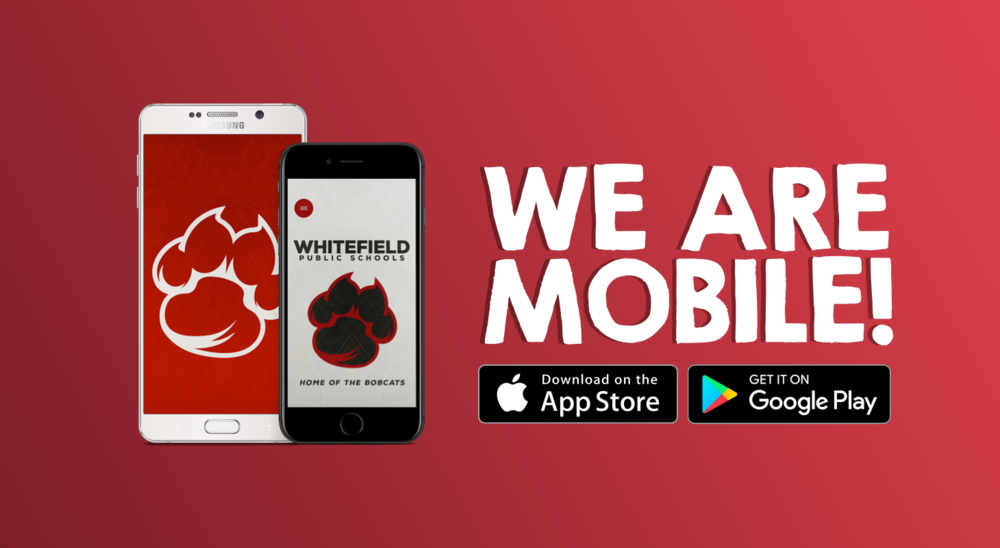 We are Mobile!
Whitefield School District
Friday, June 15, 2018
In addition to our new Website, we're also rolling out a new app!

Highlights of the app include real-time updates throughout the school day, articles on big achievements and announcements at the school, and easy access to the cafeteria menu, school calendar, and more!

Did I mention turn-by-turn directions, for the off-campus events and games?

Check it out in the Google Play and/or Apple Store!